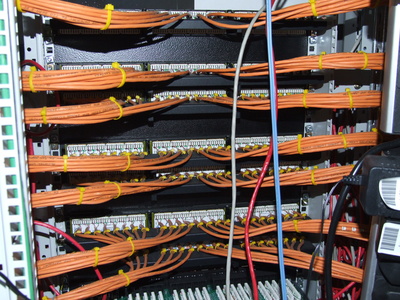 Cat 5e Structured Data Cabling in Frisco, TX can be seen as the basis of your computer/business network. If you want to get the very best results in the business, you need to work with a professional Structured Data Cabling service provider in Frisco. Otherwise, you will be unable to transfer data and use VOIP services the way you want to.
The Brass Effect provides you with fast and professional Cat 5e Structured Data Cabling installation. We help you find the best installation pattern and we will implement it in the professional manner. When you run a business, you want to focus on quality and precision; this is exactly what you can get with our help.
Whenever you work with our team, you will see that results can be second to none. We've created hundreds of networks and we are experts in Cat 5e Structured Data Cabling in Frisco. As a result, we know how to handle each situation in a fast and seamless manner.
Give us a call and we'll be sure to assist you in solving your Cat 5e Structured Data Cabling needs.