"We provide Business Owners and C-suite executives the peace of mind to focus on revenue generating activities while we handle their complex IT infrastructure."
Antonio Stroman, the President and Founder of The Brass Effect, Inc. is a combat veteran who honorably served this country in the United States Army. He received numerous medals and awards while enlisted, most notably, The Air Assault Badge, The Army Commendation Medal and The Southwest Asia Medal with Two Bronze Stars.
Featured in The Who's Who in Building & Construction, he has a Bachelor of Science in Technical Management (Cum Laude), a Master of Project Management (with Distinction), Official Member of Forbes Dallas Business Council and a member of the International Honor Society in Business, Management and Administration.
The Air Assault Badge is awarded for the successful completion of a rigorous, fast-paced training known as the ten toughest days in the United States Army. The Army Commendation Medal is awarded for Heroism, Meritorious Achievement, or Meritorious Service for duties performed in Panama during Operation Just Cause. The Southwest Asia Medal is awarded for duties performed in Iraq and Kuwait during the Persian Gulf War.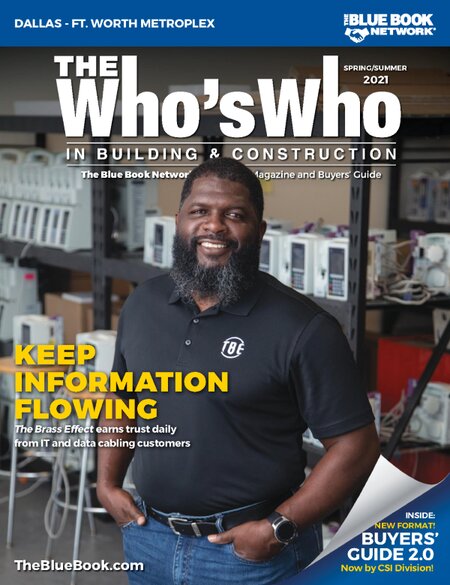 Antonio Stroman,
President and CEO
As a business, we bring those lessons learned of Duty, Honor, Trust and Respect to serve organizations of all sizes as IT Professionals that help businesses grow by Solving Their Everyday and Growth-Related Technology Challenges.
We believe the things that set us apart as a company are not what we do, but WHY we do it. Our common goal is to be better today than we were yesterday. Our ultimate goal is to help you succeed — we believe that begins by having a partner you can trust and building strong business relationships along the way. If as a company we're constantly improving, then we truly feel our only competition is ourselves and our clients are the benefactors.
We thank you for learning more about us and we welcome the opportunity to assist you in achieving your business goals as they relate to IT Network Support, Data Cabling, Network Security or Compliance.