At The Brass Effect, our leadership is driven by a commitment to empower Business Owners and C-suite executives, granting them the peace of mind to focus on revenue-generating activities while we expertly manage their intricate IT infrastructure and revolutionize their digital marketing strategies.
Antonio Stroman, President and Founder of The Brass Effect, Inc., brings a wealth of experience and honor to our mission. A combat veteran who proudly served in the United States Army, Antonio's exceptional dedication earned him prestigious accolades such as The Air Assault Badge, The Army Commendation Medal, and The Southwest Asia Medal with Two Bronze Stars. These awards symbolize his resilience, courage, and unwavering commitment to excellence.
Recognized in The Who's Who in Building & Construction, Antonio's academic achievements include a Bachelor of Science in Technical Management (Cum Laude) and a Master of Project Management (with Distinction). As an Official Member of the Forbes Dallas Business Council and a member of the International Honor Society in Business, Management, and Administration, Antonio Stroman embodies leadership and success.
The Air Assault Badge stands as a testament to Antonio's successful completion of the rigorous and challenging training known as the "ten toughest days" in the United States Army. The Army Commendation Medal, awarded for Heroism, Meritorious Achievement, or Meritorious Service, reflects Antonio's contributions during Operation Just Cause in Panama. The Southwest Asia Medal commemorates his duties in Iraq and Kuwait during the Persian Gulf War.
Antonio Stroman, President and CEO of The Brass Effect, applies the lessons of Duty, Honor, Trust, and Respect cultivated through his military service to our Technology endeavors. As a business, we are dedicated Technology Professionals committed to nurturing business growth by addressing everyday and growth-related technology challenges.
In the digital landscape, we've harnessed Antonio's leadership to pave the way for groundbreaking marketing strategies. Our TBE Digital Marketing Assistant - LAUNCHP@D is the embodiment of our commitment to innovative digital solutions. This AI-powered tool revolutionizes marketing strategies, ensuring businesses stay ahead in the competitive landscape.
Our distinction as a company arises not solely from what we do, but from the essence of WHY we do it. Our collective pursuit is continuous improvement – striving to be better today than we were yesterday. Our ultimate aim is to contribute to your success, foster trust, and cultivate enduring business relationships. We view ourselves as our only competition, always aiming to surpass previous achievements for the benefit of our valued clients.
We extend our gratitude for your interest in understanding us better. We eagerly anticipate the opportunity to partner with you on your journey towards achieving IT Network Support, Data Cabling, Network Security, Compliance, and transformative Digital Marketing strategies that align with your business goals.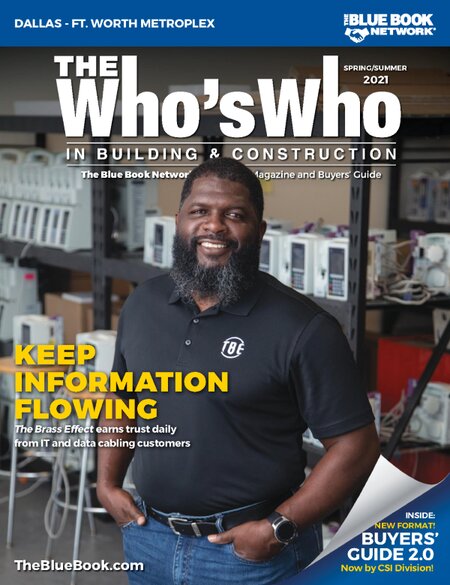 Antonio Stroman,
President and CEO