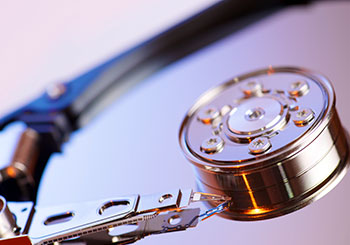 If a flood, fire, or other natural disaster destroyed your office, how would you recover? Or what if your data was compromised by employee theft or hackers? Would you still have access to the vital data and IT infrastructure that serve as the core of your business? The Brass Effect provides complete data backup and data recovery options to protect small and medium-sized businesses in Dallas / Fort Worth from events like these.
We offer safe and secure data protection plans to safeguard your important business information from loss due to hackers, mechanical failures, system errors, and more with our specially-designed data recovery solutions.
The Brass Effect's backup and data recovery solutions:
Get a complete backup file of your IT infrastructure in redundant offsite data centers, protecting your information in the event of an emergency.
Receive state-of-the art protection against viruses and malware
Take advantage of our monthly service packages - with no major hardware, software or capital expense involved.
Get automatic backup of all your data throughout the day.
Access your information easily with our dedicated servers
Your data protection strategy should include more than just an in-house backup copy – if your office were destroyed, your chance of data recovery would be gone, too. A disastrous event might seem unlikely, but there are plenty of other threats to your data that could bring your business to a halt. A virus or network failure could keep your business down for days. There are too many threats out there for Dallas / Fort Worth businesses to operate without an off-site backup.
Without access to critical information, would you be able to make contact with clients and vendors and continue to run your business? How long would your company survive? Do you really want to find out?
Contact The Brass Effect's Dallas / Fort Worth office today and learn how we can create a custom data recovery and backup solution for your business.