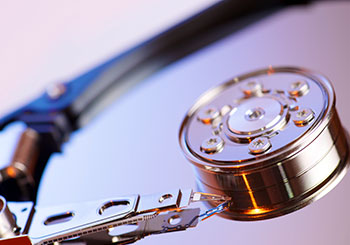 Safeguard Your Business's Lifeline with The Brass Effect's Data Backup and Recovery Services
Imagine the unthinkable – a natural disaster strikes, or your business falls victim to cyberattacks. In a heartbeat, your critical data could vanish, leaving your operations in chaos. But it doesn't have to be this way. The Brass Effect offers a lifeline to your business – comprehensive Data Backup and Recovery solutions tailored for small and medium-sized businesses in Dallas / Fort Worth.
Our mission? To ensure your business never falters in the face of adversity.
Secure Your Data, Secure Your Future
In today's digital landscape, data is the heartbeat of your business. Losing it is not an option. We're here to fortify your data against all odds, providing robust protection against threats like hackers, system failures, and more. With The Brass Effect, your data isn't just a string of code – it's your legacy, your progress, and your lifeline.
Empowering Your Resilience
What sets us apart? Our comprehensive data protection plans. We believe in proactive measures, not just a backup copy stored on-site. With us, your data is fortified in redundant offsite data centers, safe from even the most unforeseen emergencies. Our cutting-edge solutions guard against viruses and malware, ensuring your data remains pure and potent.
Streamline with Simplicity
Transitioning to data protection should be effortless. Our monthly service packages are designed to empower your business without burdensome expenses. No need for major hardware or software overhauls – just seamless, state-of-the-art protection that doesn't break the bank.
Seize the Power of Continuity
We know downtime isn't an option. Our automatic data backups throughout the day mean you're never more than a moment away from continuity. With dedicated servers, accessing your information becomes second nature, keeping your operations running smoothly.
A Worry-Free Future Starts Here
Your business deserves a defense strategy that goes beyond the walls of your office. The Brass Effect understands that a disaster might be unlikely, but threats abound. A virus, a network failure – any of these could halt your progress. Don't leave your business's fate to chance.
Elevate Your Resilience, Elevate Your Business
Without access to crucial data, your business's survival hangs in the balance. Contact The Brass Effect's Dallas / Fort Worth office today. Let us craft a bespoke Data Backup and Recovery solution that secures your business's future. Your data isn't just information; it's your assurance of continued success.
Don't wait for a crisis. Prepare for it. Contact us today.