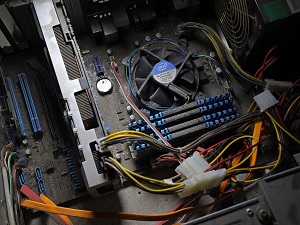 Does your PC have an NVIDIA graphics card?
If so, be aware that the company recently announced that as of October, 2021, they're suspending support for drivers designed for use with Windows 7, Windows 8, and Windows 8.1. If you want to keep getting security fixes and updates, you'll need to upgrade your OS to Windows 10.
Feature improvements will be stopped for the Operating Systems listed above immediately, but critical security updates will continue through the end of September.
While somewhat disappointing, especially if you have an older PC, it's not exactly a surprise. Microsoft has already ended support for those older Operating Systems, and the vast majority of the company's GeForce customers have already upgraded to Windows 10, so NVIDIA's move will only impact a tiny segment of the company's customers.
In fact, according to the Steam Hardware and Software survey conducted in May of this year (2021), only 2.13 percent of users worldwide are still running Windows 7, only 0.07 percent are running Windows 8, and only 0.98 percent are running Windows 8.1. So again, this is a problem that will only impact a handful of users. Even so, if you're one of them, that's small consolation.
In any case, the change is coming, so if you haven't upgraded to Windows 10, now you have one more reason to do so.
If there's a bright spot to be found in the recent announcement, it lies in the fact that Microsoft is still offering a free upgrade to Windows 10 for the few remaining Windows 7 users. So if that's what you've got on your rig, you can save money by taking advantage of the free upgrade offer.
Although there are sure to be a few grumbles of displeasure, NVIDIA's announcement is a good thing overall. Embrace the change.