Amazon Key for Business
Streamline deliveries to your multi-unit building or gated community.
The Brass Effect is an authorized representative of Amazon Key for Business.
Residents of Multi-family properties with Access Controls have the worst delivery experience of all Amazon customers
Key for Business is a more convenient, efficient way for multi-family buildings to receive Amazon deliveries.
It eliminates the need for building managers to provide driver entry and receive Amazon packages.
Property Managers use up to 10 minutes of productivity
every time they handle a package
Key for Business allows Amazon drivers to access buildings and deliver packages without any help from staff. Your residents' packages are delivered more quickly, and your staff spends less time managing deliveries.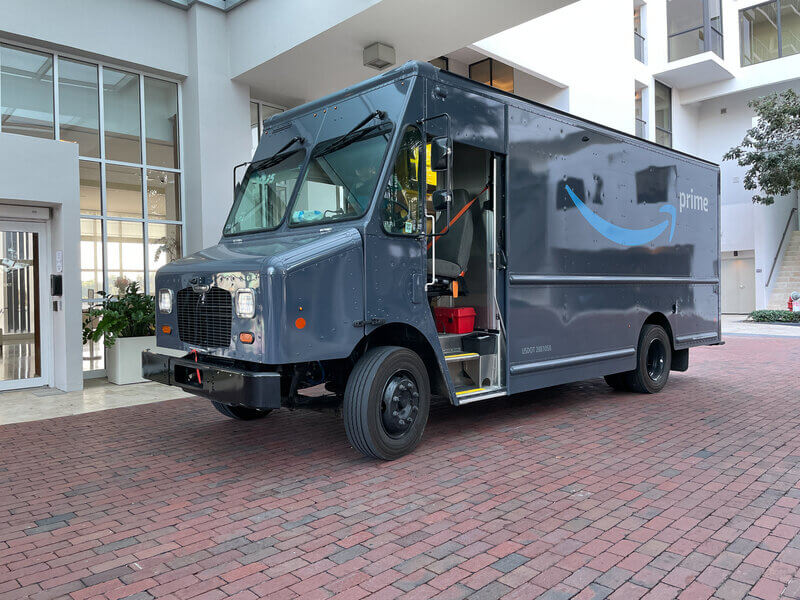 Amazon drivers are only given time-bound permission to enter and securely deliver packages
Reduce the headaches and workload associated with handling deliveries at residential and commercial buildings
Step-by-step delivery instructions direct drivers to leave packages in the location that works best for you
How it works
The Brass Effect installs a smart device that seamlessly integrates your building's existing access system with the Amazon delivery app. Once installed, Amazon delivery drivers press the Key for Business access button on their delivery app to gain authorized, time-limited building entry, and deliver packages to your desired location using step-by-step instructions and photos.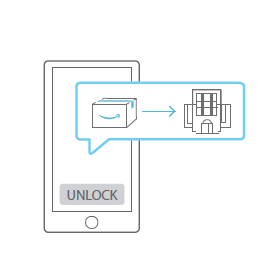 Amazon drivers request building access through the Amazon delivery app.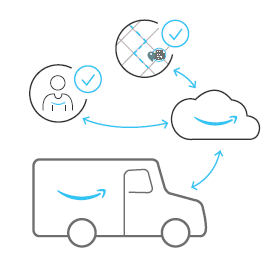 Amazon confirms the driver's ID, route, location, and time of the request.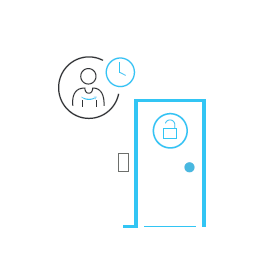 Once verified the driver receives time-limited access to the building.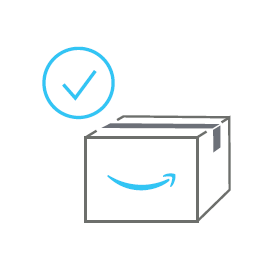 The driver delivers packages to the location and exits the building.
"Key for Business benefits our residents and our bottom line… (and) creates time efficiencies for our on-site property staff."
Cindy Fisher,
President, Kettler
The 4 A's of Amazon Key for Business
Authorized
Multi-step authentication confirms the driver's ID, delivery route, location, and time of access request via the secure Amazon cloud before granting entry.
Accuracy
Step-by-step delivery instructions - including pictures - guide drivers to the delivery location preferred by property management and improve delivery accuracy.
Accountability
Drivers' access time logs are reported to existing access control devices, so property management always knows when and where drivers enter and exit the building.
At no charge
Installation and maintenance are free from The Brass Effect. Plus, Key for Business eliminates the need for staff to manage Amazon deliveries, helping you save on operating costs.
You have questions, We have answers.
(Click the "+" symbol to reveal the answer)
What is Amazon Key for Business
Amazon Key for Business is designed to make it easier for Amazon's drivers to make deliveries to apartment buildings, gated communities and other multi-unit locations. Rather than having to be buzzed in by residents or a concierge, a driver can use the system to gain temporary access to lobbies via the Amazon Flex app. Then packages can be delivered directly to residents or safely left behind in a mail room or with a doorman.
How Does Key for Business Work?
Amazon Key for Business installs on a building's existing access control system. Once installed, the delivery driver can request access to the building through the Amazon delivery app on the day of delivery. Then, the driver goes through an authentication process to confirm identity upon arrival. This includes driver ID, route, location, and the time of access. They are then issued one-time, time-bound access to make deliveries.
How Do You Use Key for Business?
For your business to use Amazon Key, you provide detailed delivery instructions to Amazon. The instructions are sent directly to the driver, who when they get to your place of business, uses their Key For Business smart fob to gain access to public areas of your building, like hallways or mail rooms. Their credentials are vigorously checked beforehand and their location monitored by GPS during delivery. The access is just limited to that one delivery so they cannot enter again.
Can We Track Amazon Driver Access?
You can manage and track driver access to buildings, set delivery windows, and grant access at select entry points via your existing access system.
How to Get Amazon Key for Business in Frisco?
Amazon Key for Business is available through The Brass Effect in the Frisco area. Whether you have an apartment community or an office building, you can get Amazon Key for Business installed to make receiving packages more convenient. With Amazon Key for Business, you will not have to worry about the hassle of tracking down lost packages any longer.
Does Amazon Key for Business Cost Money?
Amazon Key for Business is 100% free of charge to you and typically takes The Brass Effect  about an hour to install at your location.
Is Amazon Key for Business Safe?
Amazon Key for Business is compatible with over 95% of secure access systems, and will NOT interfere with the functioning of your existing system. The Amazon driver goes through a process of facial scans at the time of package pickup and delivery to ensure that the driver that initially received the package is the person that is allowed access. Once the package is delivered, the Amazon driver no longer has access to the location.
Who Provides Installation and Maintenance?
Amazon has authorized The Brass Effect to install the Amazon Key for Business device at your location and provide any maintenance to the device as needed at no cost to the property.
Get Amazon Key for Business for Your Property or Building
Give us a call at 214-753-4842 or fill out the form below and we will be in touch.