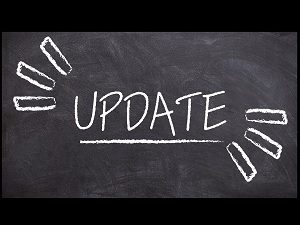 Five Benefits of Universal Theme Parks Building a New Park in Frisco, Texas
Universal Theme Parks, one of the world's leading theme park operators, is making headlines by announcing its plans to build a new park in Frisco, Texas. This new park, which will be built on a sprawling land of 500 acres, will offer visitors a unique blend of exciting attractions, thrilling rides, and immersive experiences.
The new Universal park in Frisco, Texas, promises to bring many benefits to the local community. Here are some of the most significant benefits of Universal's new park.
Job Creation
The construction of the new Universal park in Frisco, Texas, will create thousands of jobs in the region. From construction workers to theme park employees, the new park will provide employment opportunities for local residents.
Economic Boost
The opening of a new Universal theme park in Frisco will also have a positive impact on the local economy. Not only will the park itself generate significant revenue, but it will also bring in a large number of tourists to the area, boosting the local tourism industry.
Community Development
Universal Theme Parks is committed to supporting the local community in Frisco, Texas. The new park will not only provide jobs and economic benefits but also contribute to the development of the surrounding area through community outreach and investment programs.
Exciting Attractions and Thrilling Rides
The new Universal park in Frisco, Texas, will offer visitors a unique and exciting experience. From cutting-edge rides and attractions to immersive experiences, the park will provide something for everyone. Whether you're a thrill-seeker or a family looking for a fun day out, the new park will have something to offer.
Increased Tourism
The new Universal park in Frisco, Texas, is expected to attract millions of visitors from around the world. This will not only benefit the local economy but also provide a boost to the region's tourism industry.
In conclusion, the benefits of Universal Theme Parks building a new park in Frisco, Texas, are numerous. From job creation and economic growth to community development and exciting attractions, the new park promises to bring many positive changes to the region. Although this is just one side of the story, we look forward to the day when the park opens its doors and welcomes visitors from all over the world.
www.thebrasseffect.com